Want to quit your day job?
Goals get you from where you are now, to where you want to be.
They're like a map,
they get us from A to B with the most efficiency. Without a map we get lost, we
waste time and we go round in circles.
We're used to goals in the fitness industry. We set goals with our clients and we set goals for ourselves.
So You Want To Become A Personal Trainer
If you're reading this because you are interested in becoming a Personal Trainer, then you're beginning the research part of the work towards your goal.
Congratulations! You know what you want!
You're halfway there… now you need to determine the price you may have to pay to achieve that goal (whether it be time, money, effort, etc.) and resolve to pay that price!
What Qualifications Do I Need To Become A Personal Trainer?
In the UK you must hold formal qualifications in order to work as a Personal Trainer, qualifications such as the Level 3 Diploma in Fitness Instructing and Personal Training.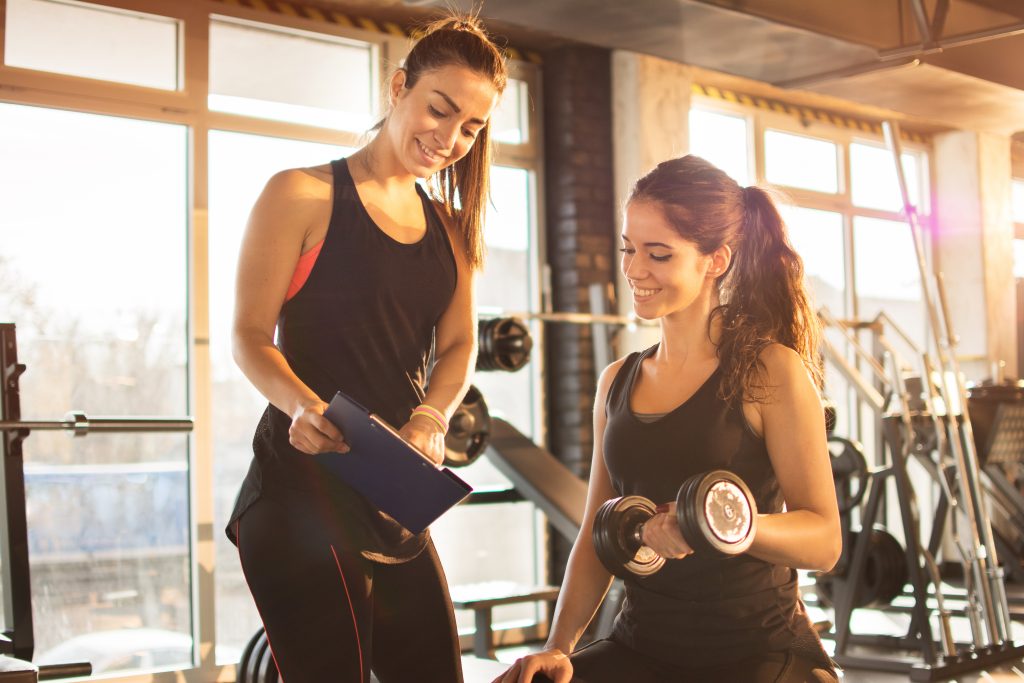 Educate Fitness offer both face-to-face and distance learning courses, providing you with the opportunity to gain a qualification which covers all core aspects of fitness instructing and personal training.
Once you have completed the course… congratulation you've qualified! Well done you.
Now the real hard work starts!
Thanks to TV shows and celebrities who hire trainers, this career path has a much higher profile than it ever had before.
This makes trainers recognisable as being a real and active part of individual goal setting and achieving.
The role that trainers play in the success of their clients is increasingly in the spotlight.
However, there are unfortunately a lot of distorted views about what a personal trainer does and how a personal trainer should look.
What Qualities Should A Personal Trainer Have?
Passion, purpose, caring and coaching — these qualities make a far greater impact than the size of a trainer's biceps.
Note that there isn't something to be said for outward appearance and taking care of the "cover".
Personal trainers dig deep into people's barriers and motivations for being active.
Here a some qualities of a good PT:
Having and maintaining a working knowledge of human anatomy and
the concepts of exercises, basic nutrition and fundamental principles of
exercise science.
An ability to design and execute individual and small group exercise fitness programs, tailored to
the needs and attainable goals of the individual, apparently healthy client, in
a safe and effective way
An understanding for the need and importance of screening and client assessment;
proficiency in conducting these evaluations initially and progressively
A desire to help clients reach their health and
fitness goals through appropriate cardiovascular, flexibility and resistance
exercise
An ability to motivate others in an encouraging and
uplifting way towards improving their overall fitness and health
A dedication to maintaining personal integrity, client confidentiality and
professional standards for best practice
A dedication to
self-improvement, self-awareness, continuous learning, personal growth and
development with regard to personal health, fitness and mental capacity
And here are a few points I wish someone told me about the fitness industry before I began my career:
You need know a thing or two about business.
Customer service matters—big time
You must advocate on behalf of the profession
Evidence-based practice trumps your gut feelings
Ok, What's Next?
If you want to get started on your personal trainer career, there's no time like the present.
Educate Fitness offer the Level 3 Diploma through both face-to-face courses and distance learning courses, complete the form below.