Here's a quick heads up about how we are helping people like you, get into the health and fitness industry.
With well over 1,000 students enrolled on the Educate Fitness 'Level 3 Diploma in Fitness Instructing and Personal Training qualification in 2020′, we've had the opportunity to create our 2nd edition of the program.
I give you the Educate Fitness 'Level 3 Diploma for the Gym Instructing and Personal Training Practitioner' certification.
This program has had a total makeover.
Instead of trying to list all of the changes, here's what we are most excited about.
The certification is recognised and accredited by CIMSPA (The Chartered Institute for the Management of Sport and Physical Activity).
Don't forget, Educate Fitness are an approved CIMSPA Training Provider.
Our certification is the most sought after qualification by gym managers, don't settle for the sub-standard.

We have included a whole unit covering 'Professionalism and business acumen for Personal Trainers'!
We'll teach you everything required to run your own Personal Training business.
It can be difficult to know where to start with your clients when you are first qualified… not with the Educate Fitness certification.
We help you start by putting your learning into practice right away, with suggested exercises and strategies to help you hit the ground running.
Our new PT toolkit is a perfect aid for when you get started with your clients.
We help you support your own learning process.
Personal-Trainers-in-training love the self-paced aspect of this program, along with the new and updated, beautifully designed course manuals and eLearning platform.
You are supported by your personal tutor, who is committed to helping you successfully complete your course.
What if you could finally feel…
Confident that you really understand Personal Training
Qualified to give the right health and fitness advice, at the right time
Knowledgable to train anyone to better health and fitness
Equipped to start or grow a Personal Training business that's always in demand, regardless of the economy (or lockdowns!)
Now you can and Educate Fitness can help you. If you are looking to start a side business or a new career you're passionate about, we can help you achieve that.
The opportunity for Personal Training has never been greater, and the demand only continues to grow.
Since we started experiencing the awful impacts of this pandemic, more and more people are looking for a caring, competent Personal Trainer to help them look and feel better.
The technology of today means that online Personal Training is one of the fastest-growing trends of the decade, there really is nothing holding you back.
What's more, we're getting close to the country opening back up, the demand for Personal Trainers is growing even more.
This is your opportunity to become the Personal Trainer people are looking for, with the UK's most prestigious certification.
To build a rare and valuable skill set that's always in demand, both now and in the future.
Our reviews don't lie…
We've been helping health and fitness professionals achieve their career goals for over 2 years now. In that time we have grown to the UK's market leader in Personal Training certification. Our competition tries to copy our marketing, but they'll never copy our quality. Here's what our students say about us on the independent review website, TrustPilot…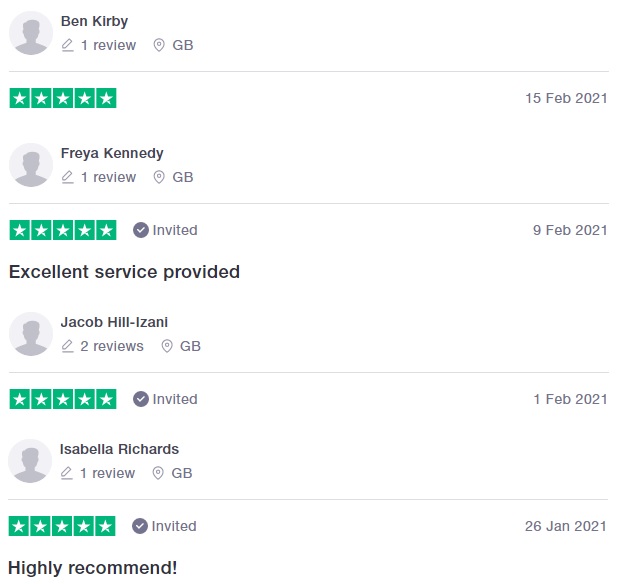 If you are ready to commit to your future, call us on 0203 794 9250 or complete the form below and we'll match that commitment too!
---