We get asked a lot, who are CIMSPA (The Chartered Institute for the Management of Sport and Physical Activity), and does my Personal Trainer qualification need to be recognised by them?
The simple answer to the 2nd part of this question is yes, let me cover the 1st part in more detail.
Who are The Chartered Institute for the Management of Sport and Physical Activity (CIMSPA)?
CIMSPA (The Chartered Institute for the Management of Sport and Physical Activity) is the professional development body for the UK's sport and physical activity sector, committed to supporting, developing and enabling professionals and organisations to succeed and, as a result, inspire our nation to become more active.
CIMSPA provides quality assurance and confidence to the public and to organisations, that professionals CIMSPA recognised Personal Trainers are:
Appropriately qualified
Have the required knowledge, competence and skills to perform the role effectively
Ok, but why is it important to me?
CIMSPA (The Chartered Institute for the Management of Sport and Physical Activity) provide accreditation and recognition of both qualifications and training providers (like us).
For example, all of our courses are CIMSPA recognised.
To achieve this CIMSPA assessed all of our training courses and qualifications, the teaching materials, assessment criteria and our actual teaching quality, to ensure that everything we do is done to the highest quality standards.
It was a long process, but thankfully CIMSPA recognises our training courses and qualifications to be one of the best available in the market today.
This is important to students, as they need to be sure they are doing a course that is recognised by CIMSPA.
Gym managers know who CIMSPA is and hold them in high regard and when they are hiring, they want to know that a potential candidates qualifications and training are good.
Having a qualification that is recognised by CIMSPA, give the PT assurance that they have a qualification that Gym Managers want.
There are a whole range of online health and fitness courses and qualifications available that aren't worth the paper they're printed on, but sadly some people fall for the extremely low prices.
But don't forget… If something seems too good to be try, it is too good to be true.
We regularly have people calling us saying they have already done a course, but they went for a job and the gym manager says their qualification is useless.
Don't fall into the same boat.
Make sure you get a qualification CIMSPA recognised.
The image below is from the CIMSPA website and shows you that our courses are recognised and accredited by CIMSPA, you can check this yourself at https://cimspa.tahdah.me/legalentity/detail/154275.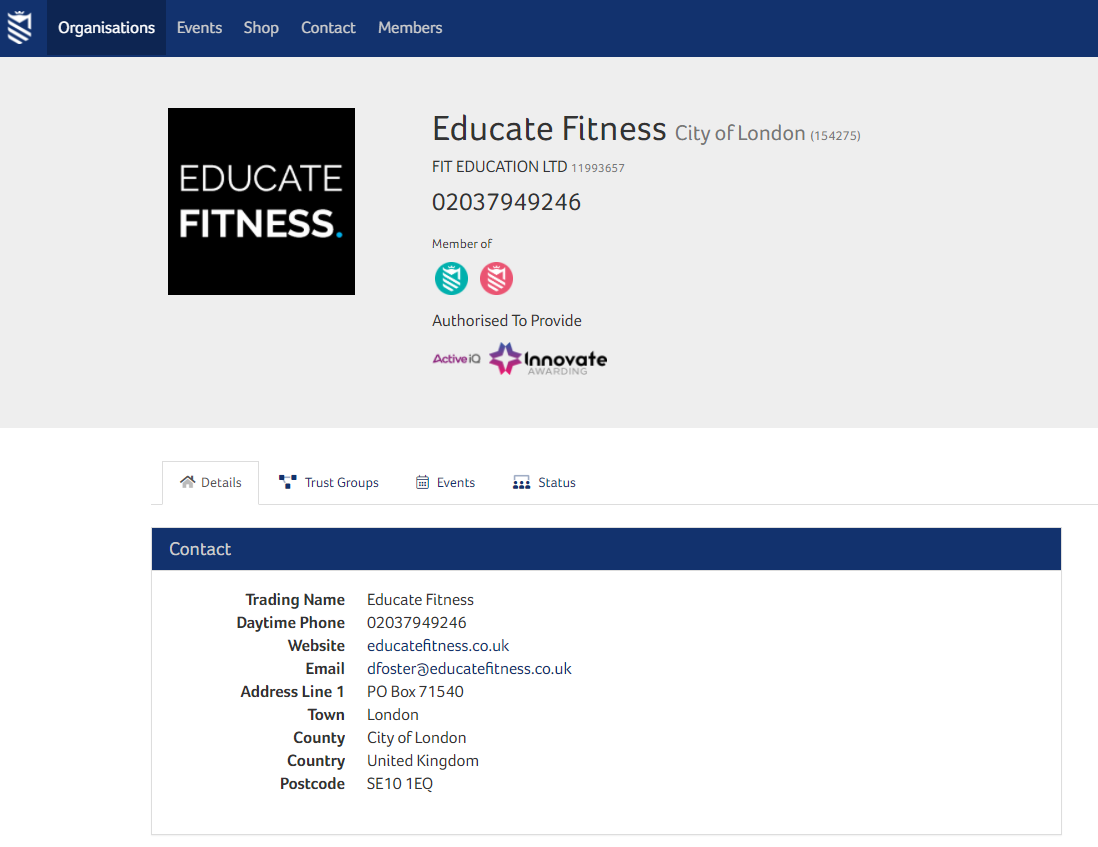 But don't REPs do all this?
REPs (The Register for exercise professionals) was a regulatory body for the fitness industry and was established to safeguard anyone using the services of an exercise or fitness professional.
However in February 2020, it was announced that CIMSPA had reached an agreement to combine the Register of Exercise Professionals (REPs) with the CIMSPA Exercise and Fitness Directory, creating a single directory for all exercise and fitness professionals, which will be hosted and managed by CIMSPA.
REPs are no longer accepting new memberships or renewing old members, instead you are directed to the CIMSPA website. U
ltimately from the middle of 2021, REPs will be no more.
Therefore, it is essential that your qualification is CIMSPA recognised.
Be careful, there are still training providers out the whose course aren't recognised by CIMSPA.
They claim that they are recognised by REPs but as I said, REPs are on their way out.  
How can I register with CIMSPA?
To register with CIMSPA you must hold a qualification that is CIMSPA recognised, then it's relatively simple.
Just visit https://www.cimspa.co.uk/, and click the 'Join Us' button.
You will be asked a series of questions and also be asked to upload your qualification certificate.
There is an annual fee (currently £30 inc VAT * Feb-21), students who are 'Educate Fitness' qualified get a discount… ask your tutor.
What are the benefits of CIMSPA Membership?
Registering with CIMSPA means:
Are part of the largest community of qualified exercise professionals
Enhance your employability
Have a clear career pathway and opportunities to develop your skills through quality assured training providers
Are recognised globally through eREPs
Differentiate yourself from someone with little or no training
Create an online profile that lists your qualifications and professional, which can be shared with potential employers and customers
Build your professional network through CIMSPA's community of members, partners and event
Access FREE endorsed CPD eLearning with the CIMSPA Academy
And much more… check out https://www.cimspa.co.uk/membership
Are CIMSPA members able to use their qualification internationally?
Yes, being a member of CIMSPA means that your qualification can be used internationally through eREPs. You can find out more about this at https://www.ereps.eu/.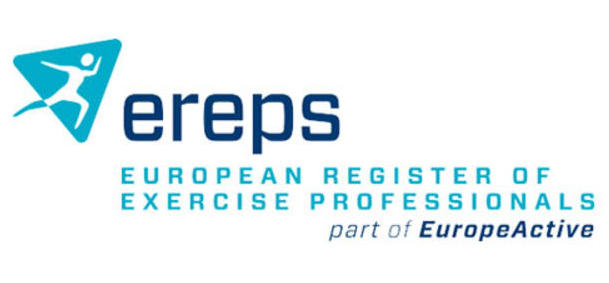 To summarise…
Any Fitness Instructor (exercise instructors) or Personal Trainer worth their salt, will have a qualification that comes from a training provider whose courses are recognised by CIMSPA… it's a seal of quality.
Registering with CIMSPA also brings you a whole range of benefits, not to mention that your qualification is recognised internationally.
If you want to know more about the 'Educate Fitness' CIMSPA recognised training courses, complete the form below.