Personal training is a growing industry with more and more options, styles and personalities to choose from.
Personal Trainers will come to your home or even see you at an outdoor boot camp.
You can hire sports-specific trainers, or one who works exclusively with women, or seniors or even children.
One thing that we can be certain of is that competition for personal training clients is fierce, some PTs try to market themselves on their unique expertise or athletic coaching experience
Others claim to do it all.
Personal Trainer cost money, how can clients be sure that they are getting a big bang for their buck?
Let's go through a few things that should help…
Education and Certifications
To work in the UK as a Personal Trainer, PT's must hold the Level 3 Diploma in Personal Training (and obviously the Level 2 Fitness Instructing qualification).
But it's not just as easy as holding the certification.
Most Gym Managers in the UK require that their employees' certificates are recognised by REPs (The Register of Exercise Professionals).
REPs act as a sort of seal of quality and combat against the many online courses that promise so much, but deliver very little.
The qualifications you receive from Educate Fitness are all recognised by REPs and accredited by PD:Approval… Check out our courses.
Whats more, the world of fitness, nutrition, and health is evolving quickly, therefore you want a Personal Trainer who keeps abreast with things.
Your trainer should be able to demonstrate that they stay informed and actively pursue continuing education through classes, workshops, lots of reading or literature review, and industry networking opportunities.
Remember, passing a test doesn't always translate into being a skilled Personal Trainer.
Good personal training is as much of an art as a science, and your trainer needs to be able to translate all the research and best practice into a routine that works for you.
They Perform Assessments
This should go without saying, but sadly assessments don't always happen.
A competent, qualified personal trainer not only has a plan, but they document your plan and your progress.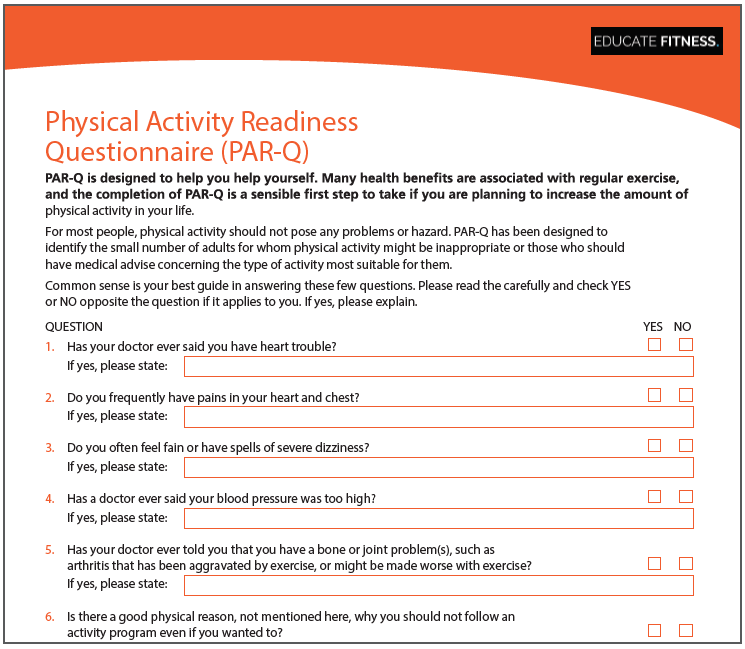 If the Personal Trainer doesn't have a baseline assessment, training becomes similar to starting a long journey without a map and directions.
No competent Personal Trainer would be comfortable training a client without a thorough baseline fitness assessment, which should include regular progress checks.
If you don't get these, you may want to look for another personal trainer.
They Focus on Progression and Rest
Once the baseline assessment is complete and a relatively extensive discussion about goals, history, and lifestyle has taken place, a great trainer will do some homework.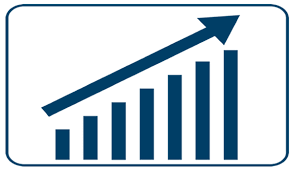 Before starting your 1st session, your Personal Trainer should have been spending some time reviewing your fitness assessment results, your daily commitments, and your overall goals
Ultimately they will have determined a fairly detailed training plan… Your roadmap.
It will include a beginning, middle, and end.
It will likely be about three months long with monthly checkpoints, adjustments, and rest days built it.
To ensure improvement, you'll be doing some tough workouts (only after you learn proper technique and build up your core stability).
These challenging efforts will progress naturally and be followed by rest days.
You will also continue adding intensity, and new exercises in a progressive manner that makes sense.
If your Personal Trainer hasn't developed a plan for you, no roadmap and throws random exercises into your sessions (or makes it up on the spot)… it's time to cut your ties and look for a more competent Personal Trainer.
They Don't Ignore Nutrition
I can't emphasise how important diet is and your Personal Trainer should know this.
A huge part of building muscle, losing fat and being healthy is based on what you consume… ever heard the statement 'You can't out-train a good diet'?
Unless you are planning on hours of cardio every day, what you eat matters.
Even then, what you eat still matters.
Your Personal Trainer should spend time discussing with you, your nutrition plan.
Your Personal Trainer should provide a basic meal plan and a realistic, achievable nutritional approach to eating.
If you require more information or can't get your nutrition under control, a good Personal Trainer will refer you to a sports nutritionist to sort out the details.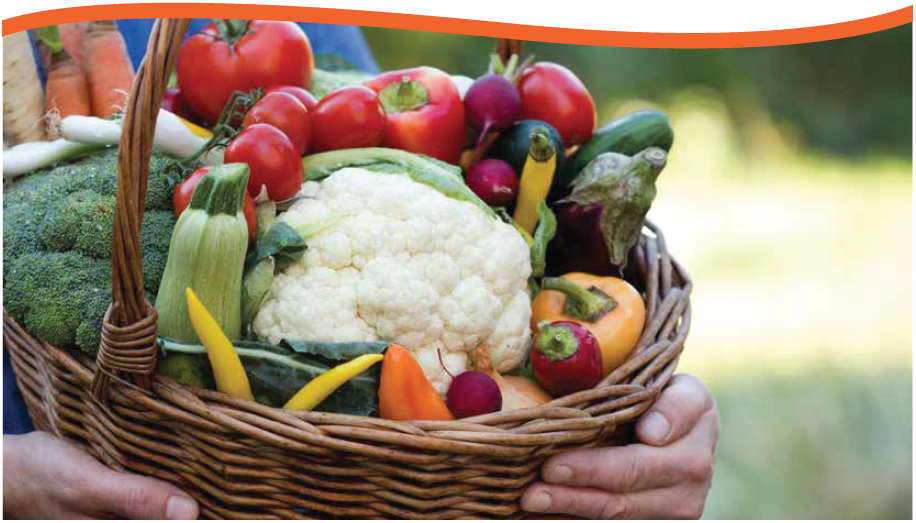 They Walk the Talk
Is your trainer overweight? Can you see them outside of the gym having a cigarette?… Red flag.
Is your trainer constantly snacking on chips or regularly eating fast food?… Red flag.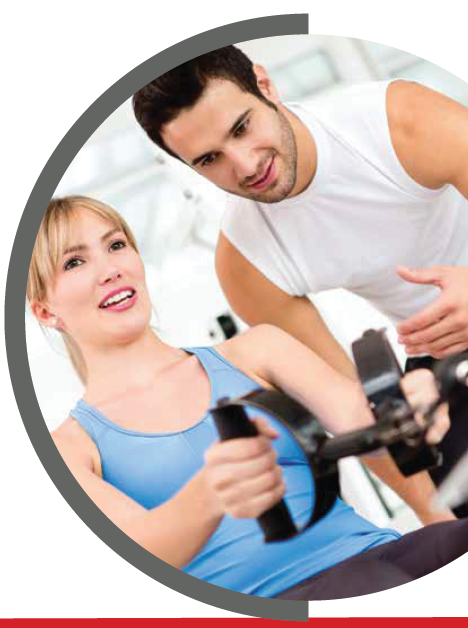 Great personal trainers practice what they preach, care about their health and set a good example.
Any Personal Trainer who tells you to do something that they won't do, may not be the best authority on a healthy lifestyle.
They don't need to be physical perfection, but a Personal Trainer should be healthier, stronger, and generally fitter than the general population.
They Have Client Testimonials
Great Personal Trainers have happy, successful clients and can prove it.
Don't be afraid to ask your Personal Trainer for reviews and testimonials.
For you Personal Trainers out there, create yourselves a page on TrustPilot and push your clients to review you.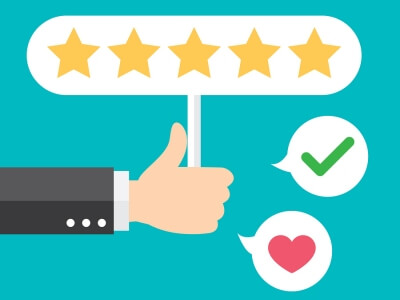 You can use your Trustpilot page to show potential clients how happy your current clients are.
If a Personal Trainer can't demonstrate a history of previous successes with a variety of clients, why would a client think they can improve their health outcomes?
Personal training can be expensive so before you commit to a Personal Trainer, call a few of their past clients and ask about their experience with that trainer.
Ask about their goals, outcomes, progression and if what they learned is still working for them.
Qualified Personal Trainers will be more than happy to have you talk to clients.
If your trainer dismissed at the idea, look for someone who doesn't.
They Believe In You
If your trainer doesn't believe in you, reaching your goals will be a lot more difficult.
A good Personal Trainer believes that every client has the capacity and the potential to succeed.
You need them to get you excited to train, energised to workout, and show you how to get where you want to go.
A really great trainer will take it to the next level.
Great Personal Trainers will help you learn to believe in yourself and help you uncover your own strength and motivation.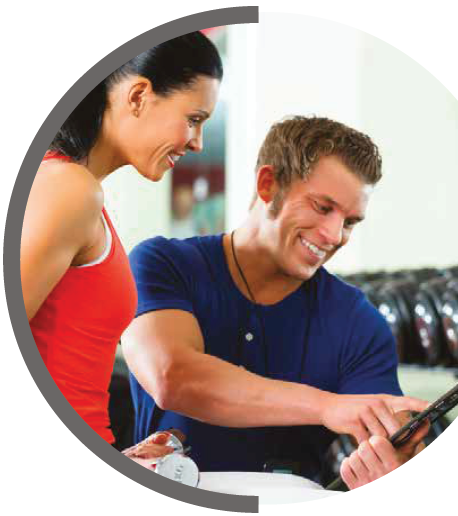 You may always need the road-map, but a great trainer will also provide you with the tools to help change your beliefs, grow your confidence, and uncover your own motivation to continually choose healthy behaviours outside of your training sessions.
Educate Fitness qualified Personal Trainers are all trained with this in mind and are therefore the best in the business.
If you want to know more about the Educate Fitness Personal Trainer courses, call us on 0203 794 9250